The transport & logistic companies already have their hands entirely managing consignments and maintaining records. It's always been a challenge for companies to eliminate or even reduce paper works.
Since the start of the pandemic, there have been many changes in the transport & logistic industry. The good news is some of these unexpected changes resulted in a willingness to reduce the paperwork.
In parallel with this, the implementation of the e-FTI directive by 2025 reinforces the need to further digitalize transport documents. Today, most of the official transport documents (CMR, Waste identification form) are still in paper form for many reasons.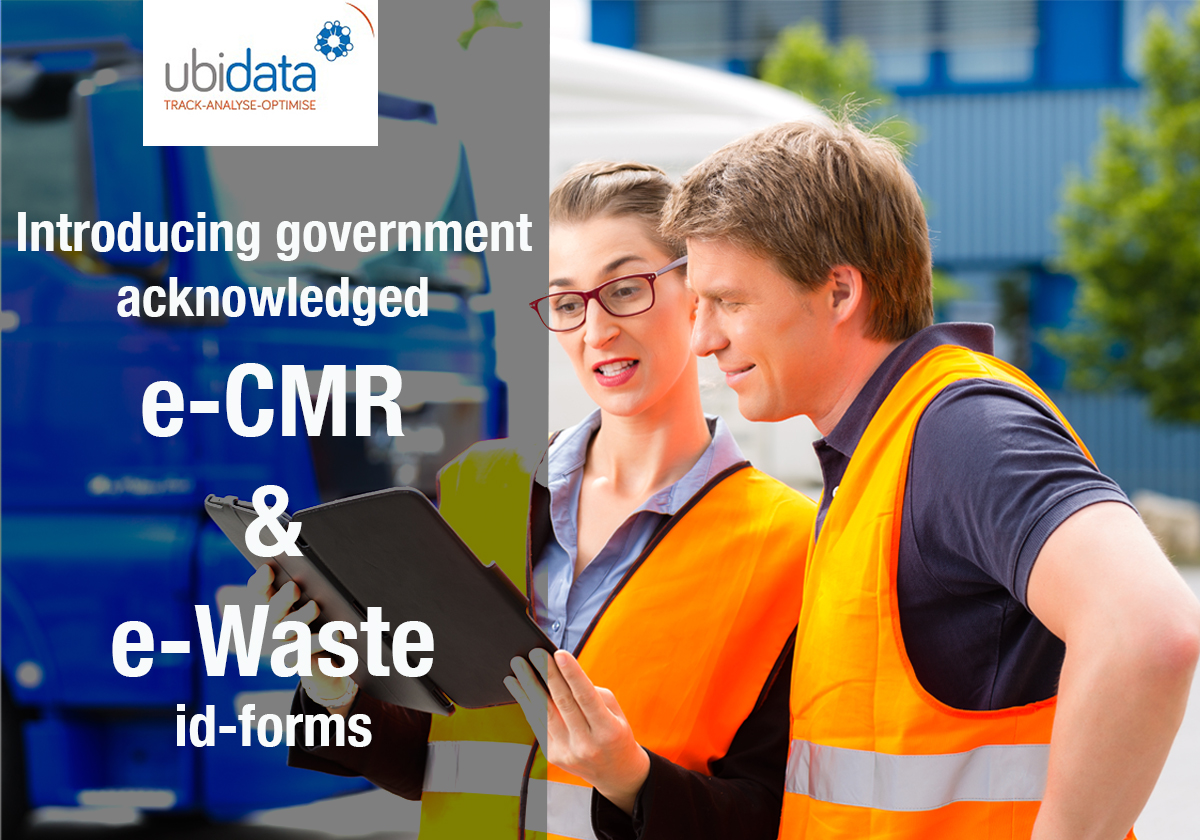 Ubidata has been part of the e-CMR Benelux pilot project since the beginning. Fair to say that the market interest has been rather limited so far as the processes are difficult to change and implies many players in the supply chain.
With the introduction of more advanced technology, Ubidata is taking a broader view on the issue. It is now introducing new features to ease the processes and to make it available to several categories of players, from the single truck company to the larger shippers.
Hence, it will be possible to digitalize all types of official documents. The solution also aims a being compatible with further legal requirements that will arise with the implementation of e-FTI.
The idea is to make it very flexible according to the needs, from the 'simple' document management to a complete transport application allowing transport & logistics companies to effectively manage all their transport operations.
The solution is made accessible through android or iOS phones or tablets, and it is based on simple web pages, email, SMS, and Whatsapp integration.
After successfully implementing several solutions, Ubidata continues launching government acknowledged e-CMR and e-Waste id-forms, designed explicitly for progressive & transforming thinking transport companies to make deliveries more reliable, quicker, and more productive.
Besides, digitalization has various other advantages for transport & logistic companies.
The safer solution in the Covid Era
Reduce time consumption and administration.
Cost-effective
Improve the service level
Strategic Data-driven decisions
Highly secured information
& the most important - First step towards green transportation
Want to know more about Ubidata?
Get in touch with our experts for advice