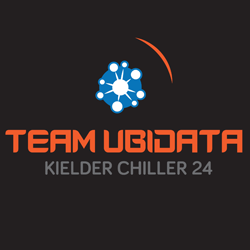 Here at Ubidata, we like a challenge. If somebody says it can be done, but it's difficult!", we say, "That sounds like a job for Ubidata!" It's in this spirit that @TeamUbidata, when searching for their next employee adventure, leapt (or rather cycled) at the chance to complete the #KielderChiller24 race in the UK.
The Kielder Chiller is a 24 hour mountain bike race set in the North of England around the wonderful countryside of Kielder Forest Park. The backdrop is beautiful but Team Ubidata won't have an easy ride!
 As you can see it can be very beautiful in this Northern Nature Reserve but in early February, during the aptly named 'Chiller' race, there may well be freezing conditions!
Needless to say Team Ubidata is busy training for this event throughout the winter and have also set up some social media accounts to give us regular news updates in the run-up and during the race itself on 11th-12th February 2017.
We'll be tracking and tracing their progress while they manage the logistics of the Kielderhead National Nature Reserve on the border between England and Scotland. Please follow them on twitter to get regular updates of their training. During the race we'll expect live snippets of information of this grueling 24 hour race: https://twitter.com/TeamUbidata
For more information about the race, please see the official organiser's website: