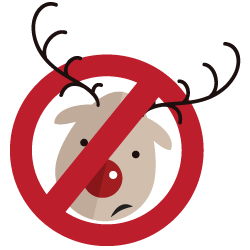 Toby, it's your time. Santa needs you!
Rudolf the reindeer has surpassed his driving hours this week!
 Santa could have avoided this by using Ubidata solutions.
Deliveries are assured with Ubidata as drivers' hours are logged and any potential issues flagged up.
Merry Christmas from Ubidata!
If you use Ubidata systems you'll never be in Rudolf's situation as all your drivers' hours will be automatically monitored. Our state of the art alerting system will show you potential problems before they occur. This means all of your deliveries will be assured in 2017. Just click here to find out how! You will see how Ubidata tools boost your mobile logistics across wheels, goods and people.
See Toby in his very own video!
To see more of Toby, click here and watch him appear in our video where you'll discover how some of our key customers successfully use Ubidata solutions.
Get in Touch
Contact us today to make an appointment and see how we constantly improve your mobile logistics. Email us at info@ubidata.com
Best wishes for a successful 2017!